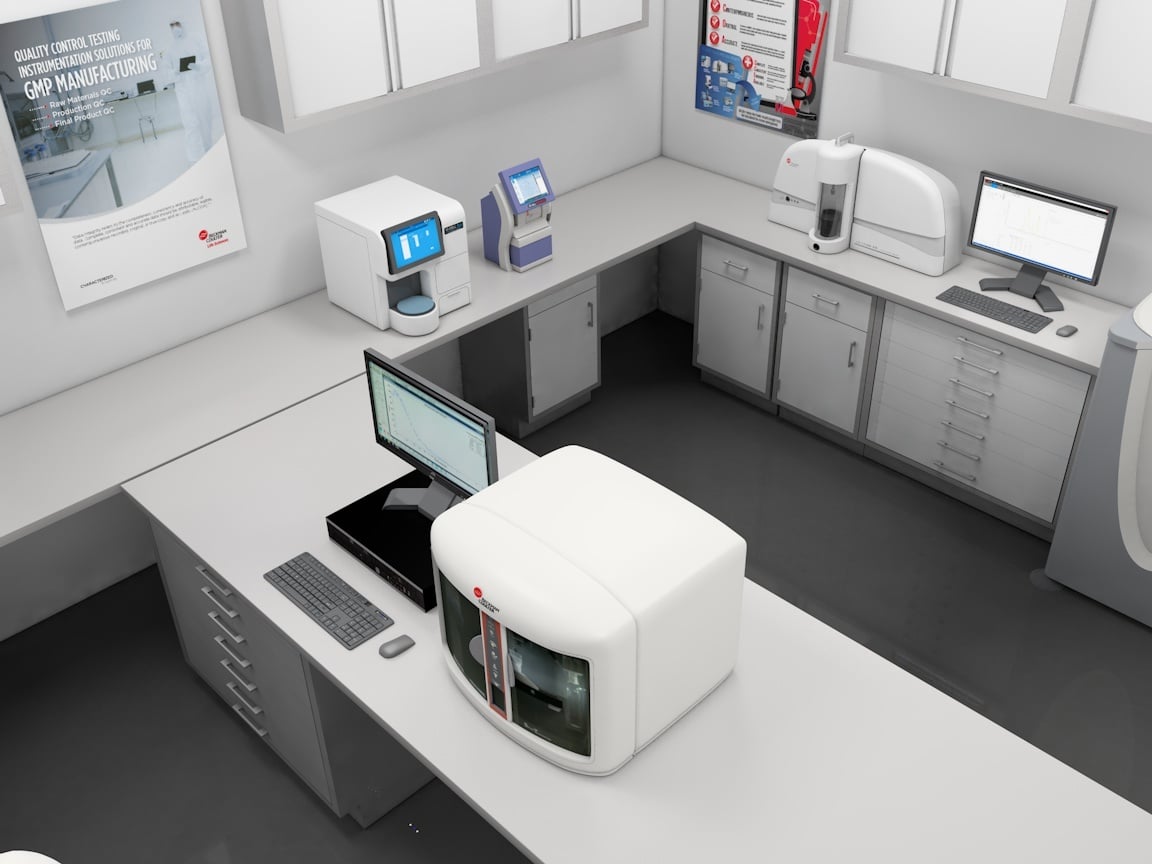 Here's your chance to tour a cleanroom without putting on personal protective equipment! Discover our new technology to enhance cleanroom monitoring. You can also visit our virtual QC lab to learn about technologies for cell culture and bioprocessing, drug stability testing, final product QC and more.
Watch informative videos, download brochures and infographics or
chat live
with one of our knowledgeable representatives.
Enjoy your tour!
Fill the form to enter the Virtual Experience!
Products Available
You can learn about these products while touring this virtual cleanroom and bio/pharma QC lab:
NEW! MET ONE 3400+ Portable Air Particle Counter
HIAC 9703+ Pharmaceutical Particle Counter
QbD1200 Laboratory TOC Analyzer
PAT700 TOC/Conductivity Analyzer
Optima AUC, Analytical Ultracentrifuge
LS 13 320 XR Particle Size Analyzer (for powders/liquids)
Vi-CELL BLU Cell Counting/Viability Analyzer
Multisizer 4e Coulter Counter